MEET GEOFF
My mission in life is to help as many hitters as possible reach their potential as a person as well as an athlete. 
I love the baseball platform as their are many valuable lessons that can be learned that carry over to life. 
Reaching your potential doesn't always mean you will get to play baseball at the big league level, but if you take the lessons you learned from great coaches and mentors, you can play at the big leagues in  your personal and professional life.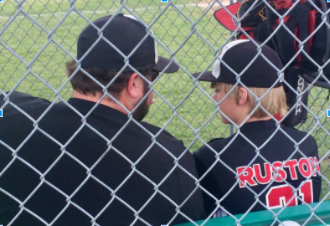 I will be the first one to tell you, that I do not have everything figure out. I have been blessed to be a part of lots of hitters and their parents story and with that I have learned a lot. I am constantly trying to figure out the individual more so than the player. If feel if I can reach you as a person and really understand how you are wired I can get the best out of you.  
This is not an easy process. It takes time, but I am fully invested in taking the time to earn each person trust and fully understand them. Baseball, based on the ground of failure, as a common language allows me to communicate in a way that lets me have an impact that I likely wouldn't have anyways. 
I love what I do. Again, I do not have it all figured out but my experiences, never ending research and learning led me to believing I have something worth sharing to hitters. There are lots of people before me that have shared what they believe is the best way to swing the bat, and when you really sit down and observe it, the all agree on 90% of the time as to what is happening in the swing regardless of the language at which they try to communicate this. If players are getting results mechanically then great!
Nothing I believe is ground breaking, but I do believe you have to be efficient with your mechanics. Your approach is only as good as your swing. Once you understand the mechanics, then you need to work extermely hard to get better at perfecting your swing. You can't hit enough. 
Once you have a good understanding of your mechanics then you need to learn how to hit, learn how to develop routines, learn how to self evaluate, learn how to journal, learn how to study pitchers, learn how important vision is, learn to develop an approach and a game plan against pitchers, learn.......this list goes on and on. There is a lot more to hitting then mechanics, especially if you have a desire to play at a higher level. 
These is the part of hitting I enjoy more than anything else. These are the things I cant wait to focus on with a hitter when they are ready. 
I want to get to know you and I want to figure out the best plan of action for you, so you can accomplish your goals. I want to be your partner in this journey of developing into a young man and athlete.